This is the ULTIMATE video course in Affiliate Marketing, combined with personalized MENTORSHIP from Odi Productions. Watch the First Lesson by Scrolling down to the videos and clicking "PREVIEW"!
---
HERE are the Lessons You'll Learn:
WHAT Affiliate Marketing is and WHY it's the BEST Online Business Today! (Watch FREE Below)
The BEST EXAMPLES of SUCCESSFUL Affiliate Marketing in the Real World.
STEP BY STEP PLAN on How to Start a Successful Affiliate Marketing Business
The MOST PROFITABLE NICHES in Affiliate Marketing REVEALED! (Game-changer)
How to RANK on the FIRST PAGE of YouTube AND Google *TOP SECRET* (Worth the price of the course alone)
A SECRET Paid Traffic Source that will TURBOCHARGE Your Results (for little $ too)
How to CREATE an Affiliate Marketing WEBSITE from Scratch in 1 Hour (Sooo easy)
How to Create a FACEBOOK AD for Affiliate Marketing
How to Use CLICKFUNNELS, the #1 Tool for Affiliate Marketers
My TOP 5 MISTAKES with Affiliate Marketing (Wish I knew when I got started...)
---
HOW DOES THE MENTORSHIP WORK?
As a student of Affiliate Marketing Champ, you will receive 24/7 priority messaging to Odi, and he will answer ALL of your affiliate marketing questions with years of experience and expertise.
---
HERE ARE SOME OF MY STUDENT TESTIMONIALS:
---
---
---
---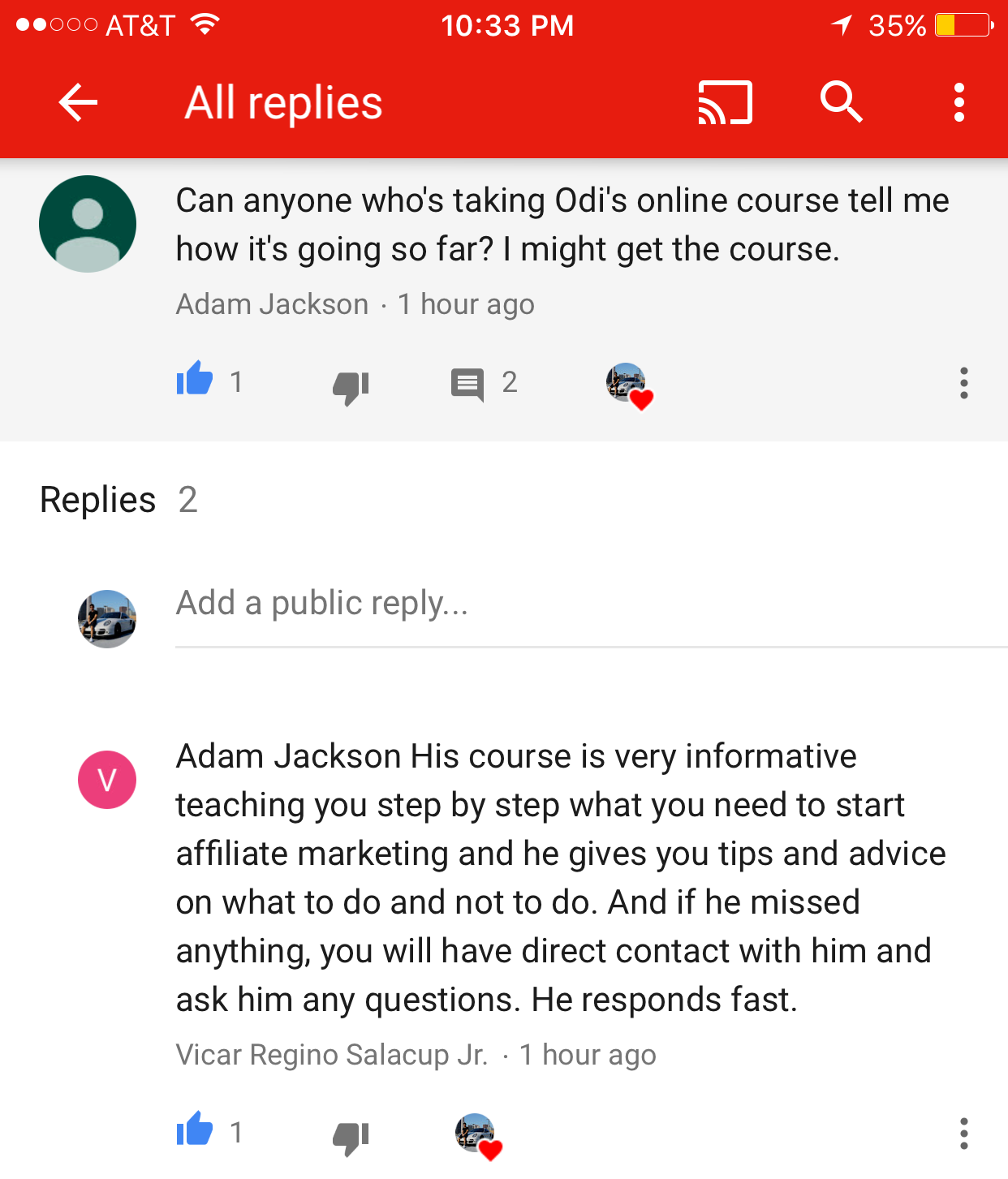 ---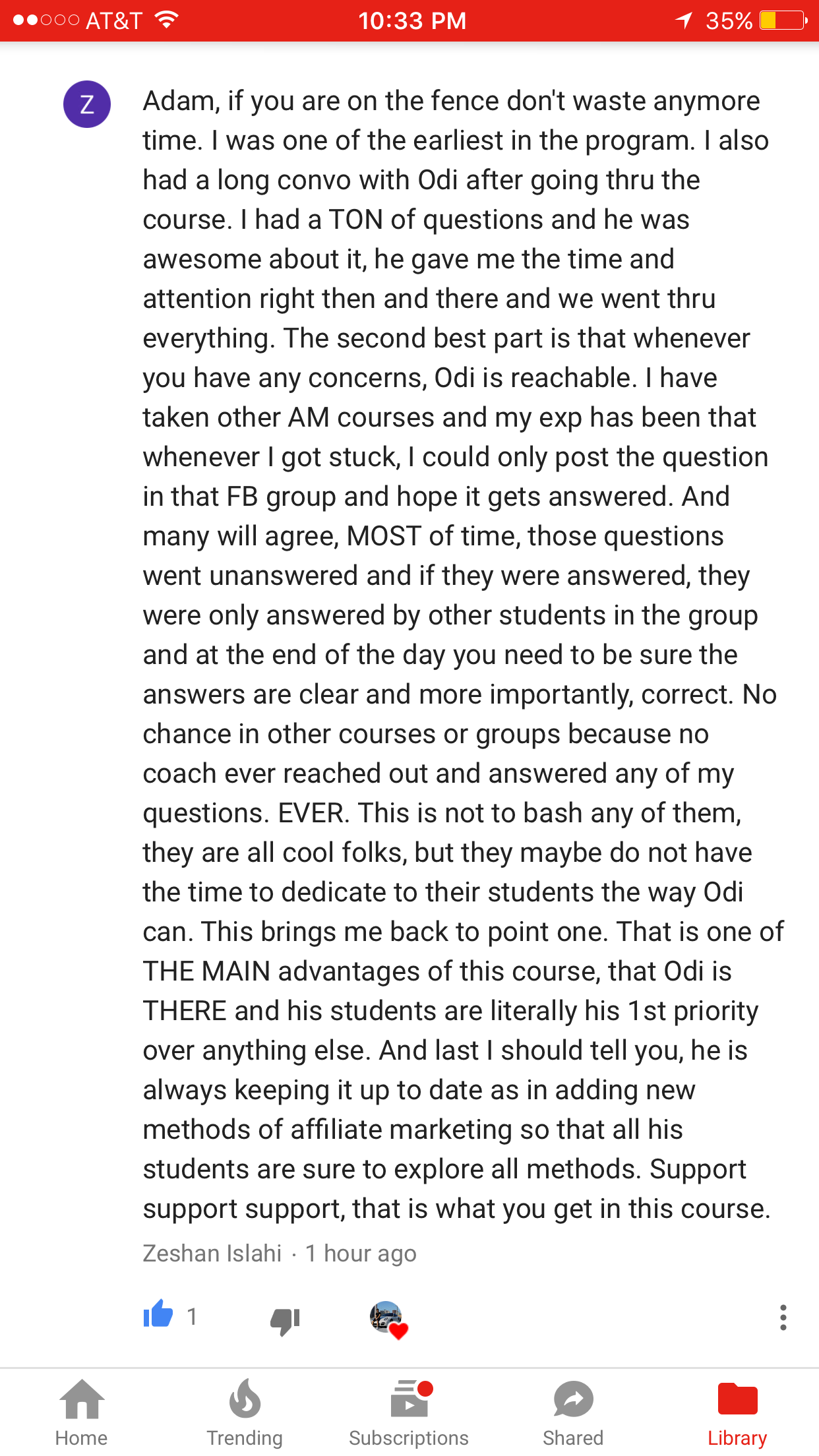 ---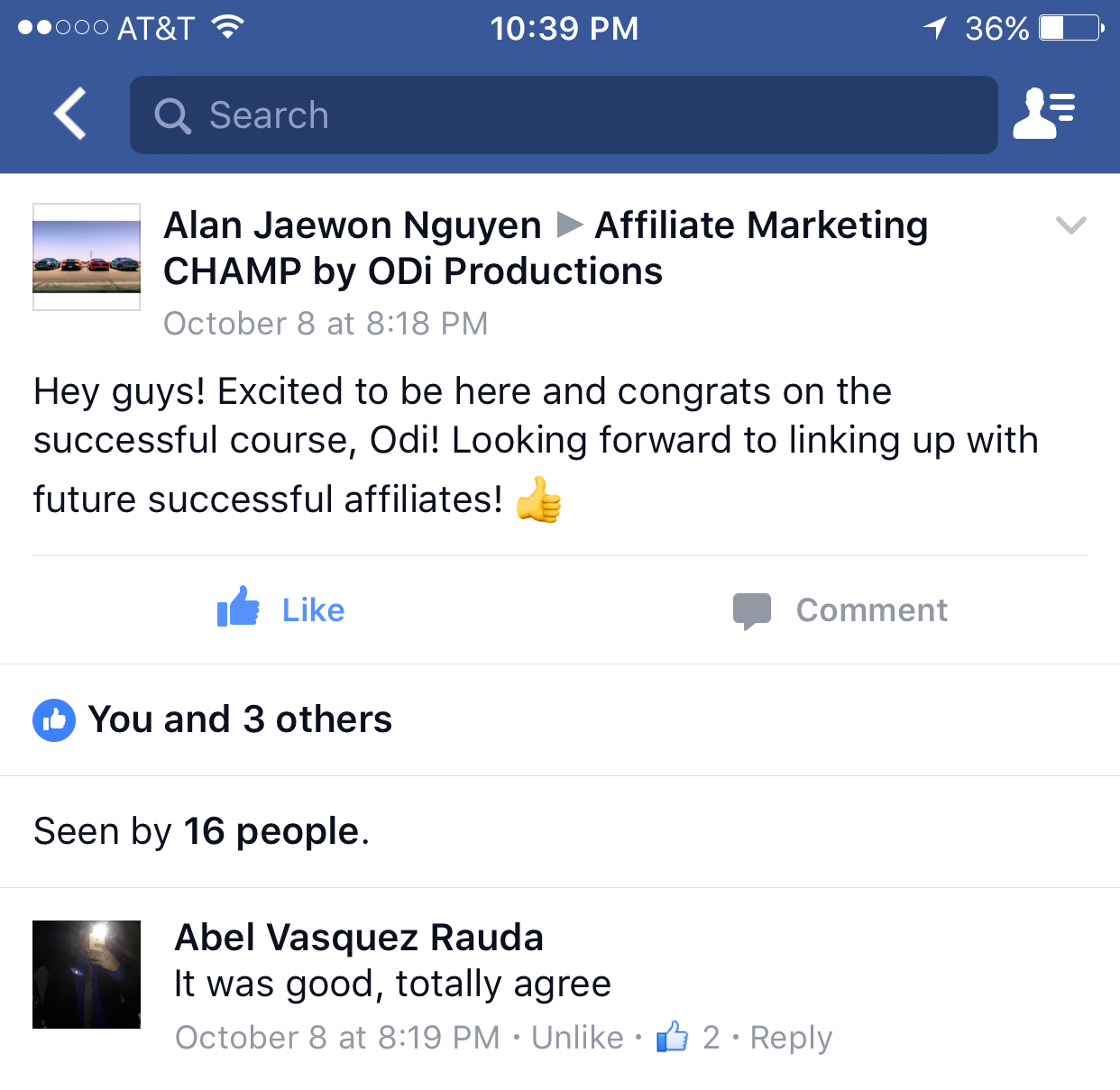 ---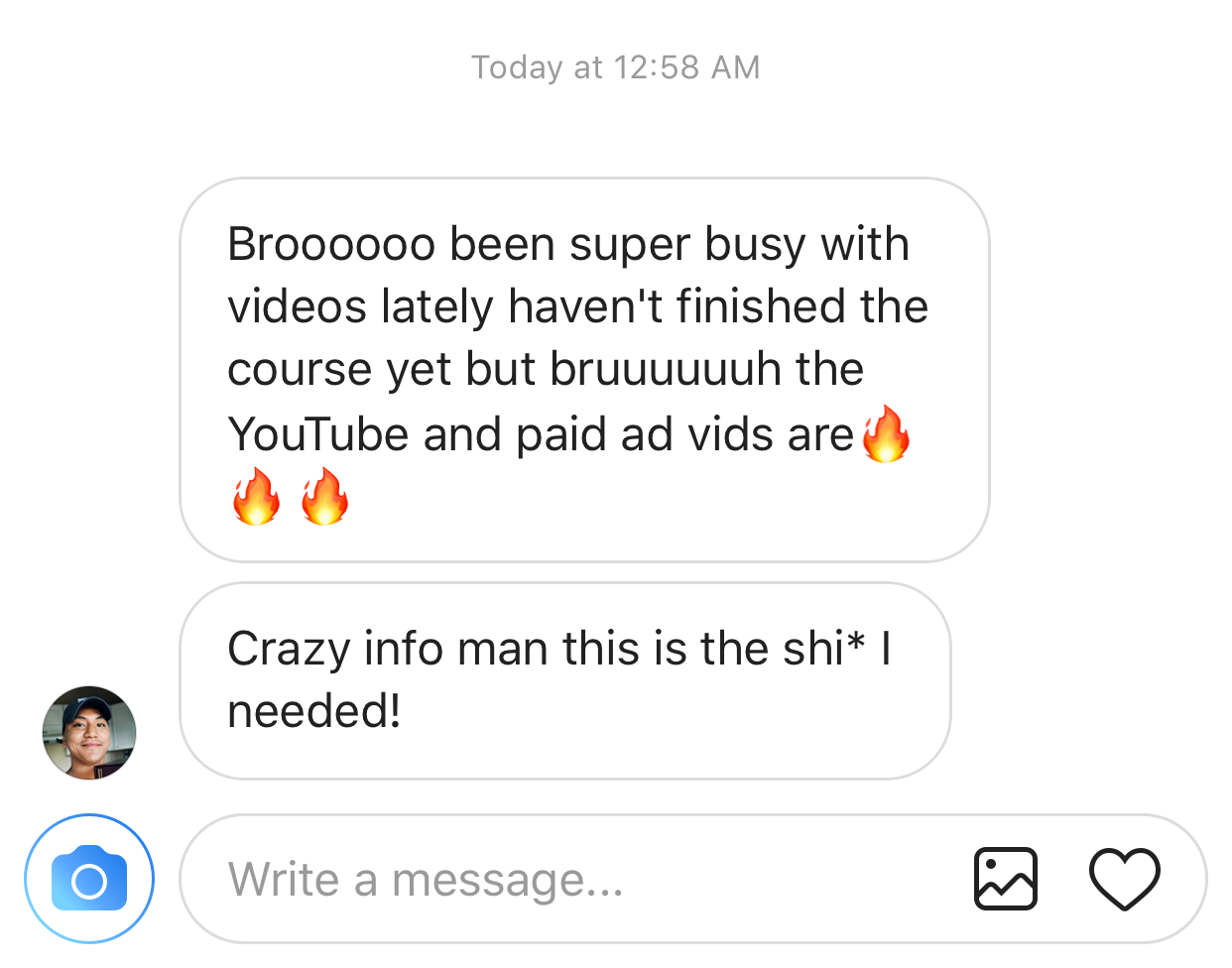 ---

---
In addition to the course, you will receive access to an EXCLUSIVE Facebook group where all your questions can receive a personal answer, along with masterminding with fellow students to reach success.
If you're ready to change your life today, see you on the other side.
- Odi
---
DISCLAIMER: You recognize and agree that I have made no implications, warranties, promises, suggestions, projections, representations or guarantees whatsoever to you about future sales or results, or that you will earn any money and that I have not authorized any such projection, promise, or representation by others. You must obtain advice on taxes (affiliate marketing taxes, sales tax, income tax, business taxes, etc.) from a tax professional. You must obtain business formation, legal and patent advice from a legal professional. I take no responsibility for any information given that falls under those categories. You accept that I am not a tax or legal professional. You must consult a legal professional for advice on these topics. I make absolutely NO guarantee of success, monetary or otherwise, and I take no responsibility for any time or money spent in relation to this course, products, advertising, my assistance, or otherwise. Only one person may access the course per purchase. If a user is seen allowing others to use his account to access the course, that person will be removed from the course without a refund. If you are unsatisfied with your purchase, contact us in the first 14 days and we will give you a FULL refund, minus taxes and fees on the transaction (10% of total purchase price) IF you meet the refund policy requirements. You must have viewed less than 30% of the modules in order to qualify for a refund (there are heatmaps that show every minute you watch). Once you view over 30% of the modules, no refund can be given under ANY circumstances. If you are caught requesting a refund after the 14-day period after purchase OR after viewing over 30% of the modules, you will be REMOVED from the Facebook group and course without a refund at my discretion. If you are found uploading these videos or sharing information anywhere else, you will be removed without refund. The Facebook group is there so everyone in this group and converse about topics of this course. Results may vary. Accept that although you follow this course, you may not receive the sales or income desired. I am not responsible for your well-being or your income. Please be aware of this.